Guest Post with Kyla Herbes, Part II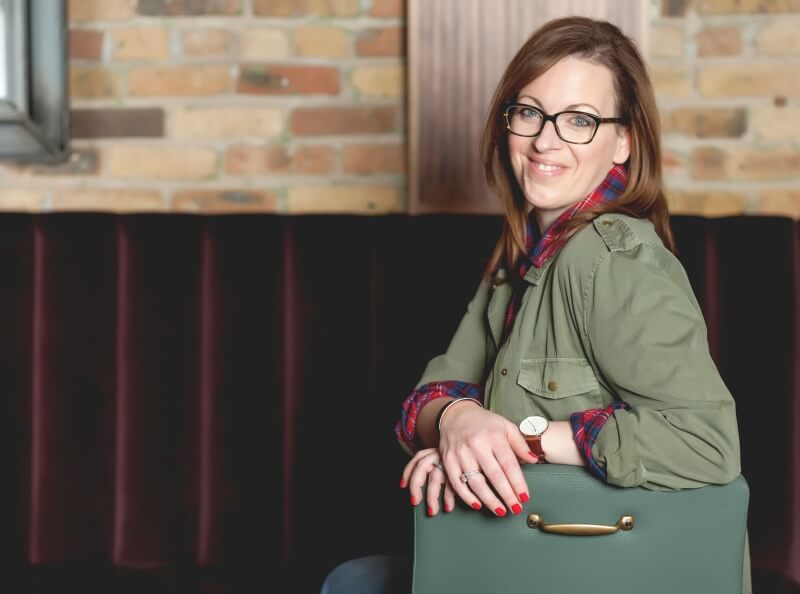 Kyla Herbes, author and creator of House of Hipsters, is back this week giving us all the info on blogging and social media trends. Kyla's blog is full of cool content, and her social media accounts are musts to follow!
1. What makes you excited about social media right now – any trends you're seeing that you love or any new platforms you're enjoying?
OMG, I'm obsessed with TikTok but if the rumors are true and our government actually bans it, I might just lose my marbles, LOL. If you're unfamiliar with TikTok, it's a social media platform where you can create and share fun, short videos using music, voiceovers, or original sound.
"TikTokkers" joke that Facebook is for yelling and complaining, Instagram is for curated beauty, and TikTok is just a hawt mess of fun. And it's completely true.
However, controversy concerning the possible sharing of user data with the Chinese government and accusations of spying have been abundant. If that's true, yikes. But TikTok has been pushing to prove its innocence, and for the sake of my creativity, I hope it succeeds. The rise of the social influencer on TikTok has exploded over the last 12 months and many creators have racked up millions of followers. I myself have crossed the 20,000 follower threshold and have had multiple videos viewed over 500,000 times.
2. You have done an amazing job with consistently producing blog content even with everything else you have going on. What inspires you to continue blogging?
My blog is my base, my foundation, basically ground zero when it comes to my place on the internet. It's also the one place where I have absolute control. There are no algorithms blocking me. There are no rules to follow. I can test out new ideas and receive immediate feedback from my core group of followers. So even if I'm focused on growing a social media platform, that path will always lead back to my blog.
Nothing pleases me more than to see someone get inspired by something I did. Whether it be wallpapering a closet, designing a funky powder room, or decorating with vintage items. When something I share brings another person joy or creativity, my heart sings.
Being consistent isn't always easy, and there are times I go radio silent. That's when you know I'm super busy, but I always try to return to my base at least for a check in to say hello.
3. You have so many fun DIY projects on the blog. Can you pick a favorite? Is there one that is easier for a non-DIYer?
I'm gonna have to go with my Marble Dipped Mugs. After I posted that DIY, it received a lot of press…both good and bad. I believe it was Diply that called it one of the most useless DIYs on the planet, LOL. But even with all the criticism, it went bananas on Pinterest and quickly became what I like to call a "unicorn" pin. No matter how hard I try, I can't replicate its success. It's crazy how that dipping mugs in nail polish is one of my most read blog posts. Even 5 years later, it's resurrected and featured time and time again.
 4. Your description on Instagram says "make it weird". What are a few weird things you're into right now in design or any aspect of life?
My home reflects my personality. I've been, "the artsy girl" all my life and you can see that in my home. I really don't care what other people think, and I like to stay outside of the norm and beyond what's on trend.
Right now, I'm obsessed with wallpapering small spaces like Potty Paradise. The bolder and wilder the pattern, the better. My main floor powder room is a shock to guests. I used House of Hackney's Empire wallpaper and it's unexpected animals…a sloth smoking a hookah, a raccoon drinking a bottle of hooch, a badger holding a pina colada. This wackadoo design caused one friend to drop her phone in the toilet and another walked in and forgot to do what he needed to do. That bathroom has caused so much laughter, and it's because of wallpaper.
I'm also drawn to unique art. A painting doesn't have to be signed by a famous artist to be beautiful, it just has to speak to you. If you think it looks good enough for a room, keep shopping. Wait for a piece that makes your head spin. I purchased a large canvas from an auction house back in February that I had been eyeing for quite some time. It was an abstract nude in a bold plum color. I was over the moon when I won and knew immediately that I wanted to use it in my One Room Challenge home office and gym makeover.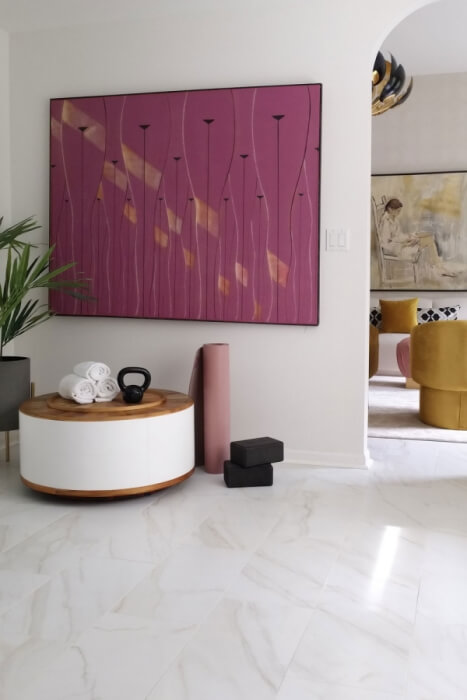 Because it was slightly controversial (nudes) and I wanted to appeal to the masses, I removed it the day before the final reveal shoot and basically rearranged the entire space trying to appease publishers who I was hoping would feature the space. After getting completely frustrated, I knew I needed to be true to myself and be weird. Yes, I have a bunch of nude lady legs in my home gym and I couldn't be happier with the results.
I did a year long experiment on Pinterest and created a "my style" board. There were no rules, except that it had to be an image I LOVED. The result was the curation of an oddly satisfying board that when I scrolled through it, I saw myself. That may sound weird, but it's colors I'm drawn to, vintage imagery, clothing, typography, decor, destinations, and even textures.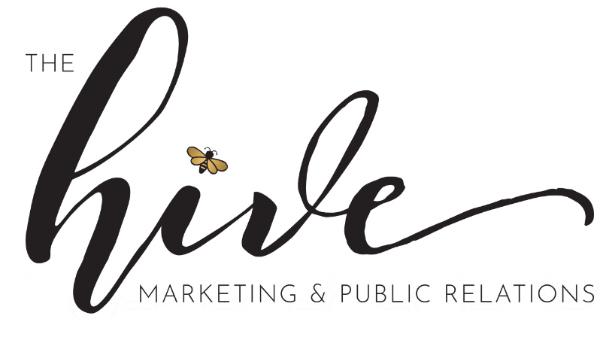 About the Author
Malina is a fan of words and loves spending time behind the camera.  She's into styling, especially individuals or photos, and is fascinated by the evolution and significance of branding in today's world. She's obsessed with dark chocolate, magazines and Netflix documentaries.