Our Services
The buzz we create will position you to stand out from the crowd.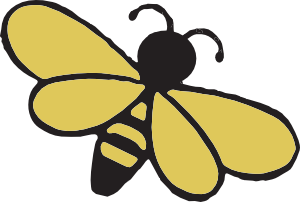 The Hive's process is based solely around the specific goals of each client; therefore, our service list is flexible and ever changing. Content creation, public relations and long-term marketing strategy planning – we have experienced it all. The Hive has developed a niche for creating strong, strategically-focused plans while also adapting quickly to clients' needs as they arise.
Learn More
public relations
The Hive is always working to create the right buzz around your brand. Our process starts with an in-depth client intake where we leave no stone unturned to understand the core values of your brand and to take advantage of your strengths. Here are a few ways we can help.
Public Relations services include:
Brand Creation
Content Development
Campaign Development & Execution
Community Relations
Key Message Development
Image Consulting & Development
Product & Brand Launches
Strategic Communications
Media Relations
Press Releases
Editorial Placements
Media Kit Development
Media Relations
Media Tours & Press Conferences
Online Media Presence
Brand Awareness/Exposure
Podcast Appearances
Awards & Speaking Engagements
Blogger Relations
Online Presence Reputation Management
Industry Events & Trade Show Support
Book Tours
Crisis Communications
Communication and Strategy Planning
Reputation Management
Strategic Marketing & Branding
Learn More
strategic marketing and branding
Our goal is to create the buzz to help you reach your target audience in a strategic and effective way. Through our transparent indepth intake process we are able to understand your brand and carefully craft key strategic messaging and tactics tailored to your audience.
Our Strategic Marketing & Branding services include:
Video Content
Branding
Graphic Design
Website Developement
Advertising Campaigns
Influencer Outreach
Copy and Content Creation
Social Media Strategy
Marketing Workshops
Blogging
Learn More
Nonprofit Marketing
We are experts in nonprofit strategy. Our founder is a philanthropist and has over twenty five years of nonprofit fundraising experience.
Our Nonprofit Marketing services include:
Nonprofit Donor Strategy
Fundraiging Campaign Counsulting
Capital Campaign Consulting
Nonprofit Event Management
Nonprofit Event Design
Nonprofit Partnerships
Advocacy Campaigns
Brand Identity
Nonprofit Public Relations
With our boutique atmosphere and genuine approach, we strive to make each client feel like a true member of our hive. We do not accept any competing clients and promise to always deliver our service with transparency and integrity. Our goal is for you to think of us as an extension to your own team. We want to be true partners and help you achieve all of your goals and even those wildest dreams.